---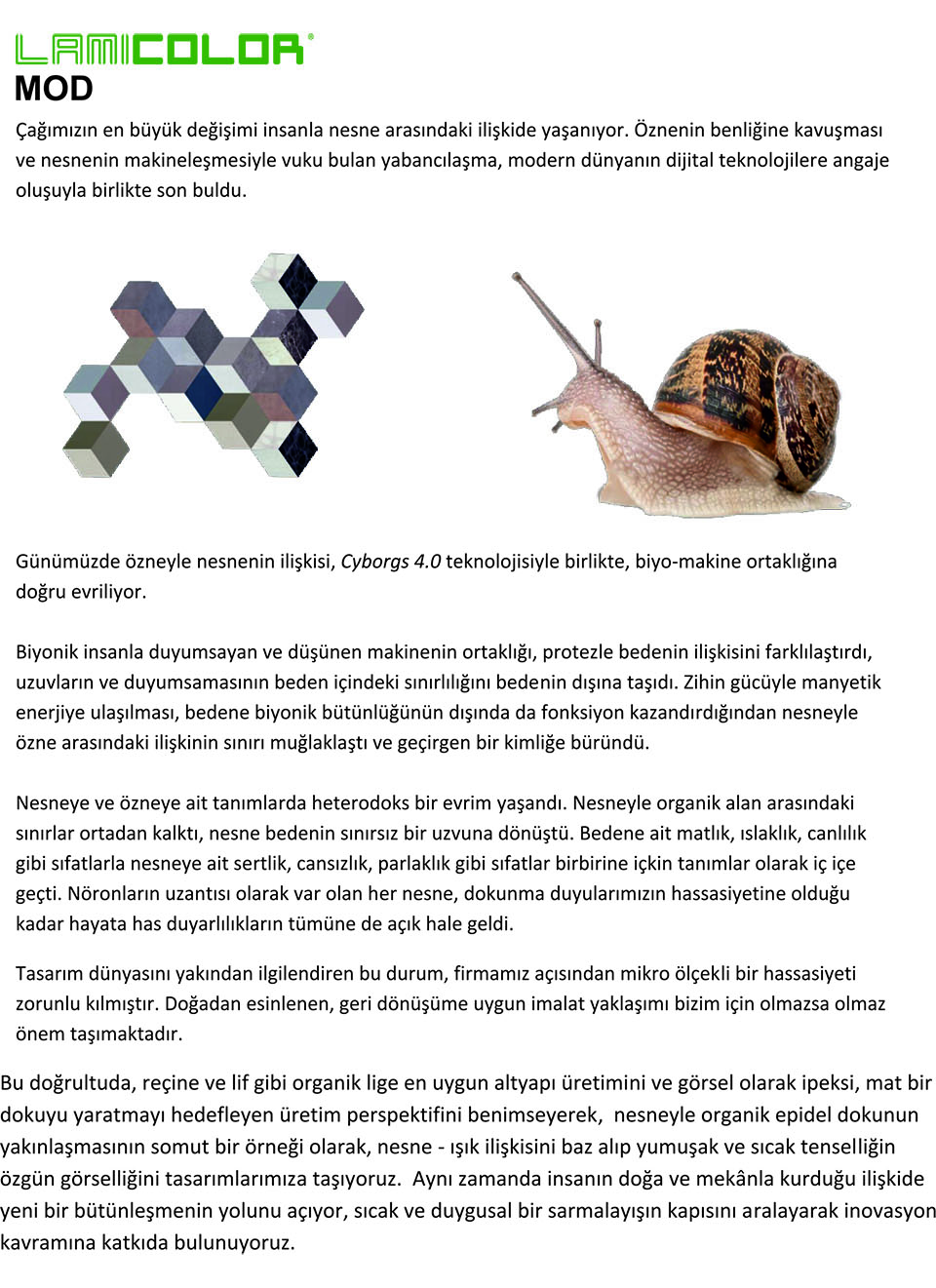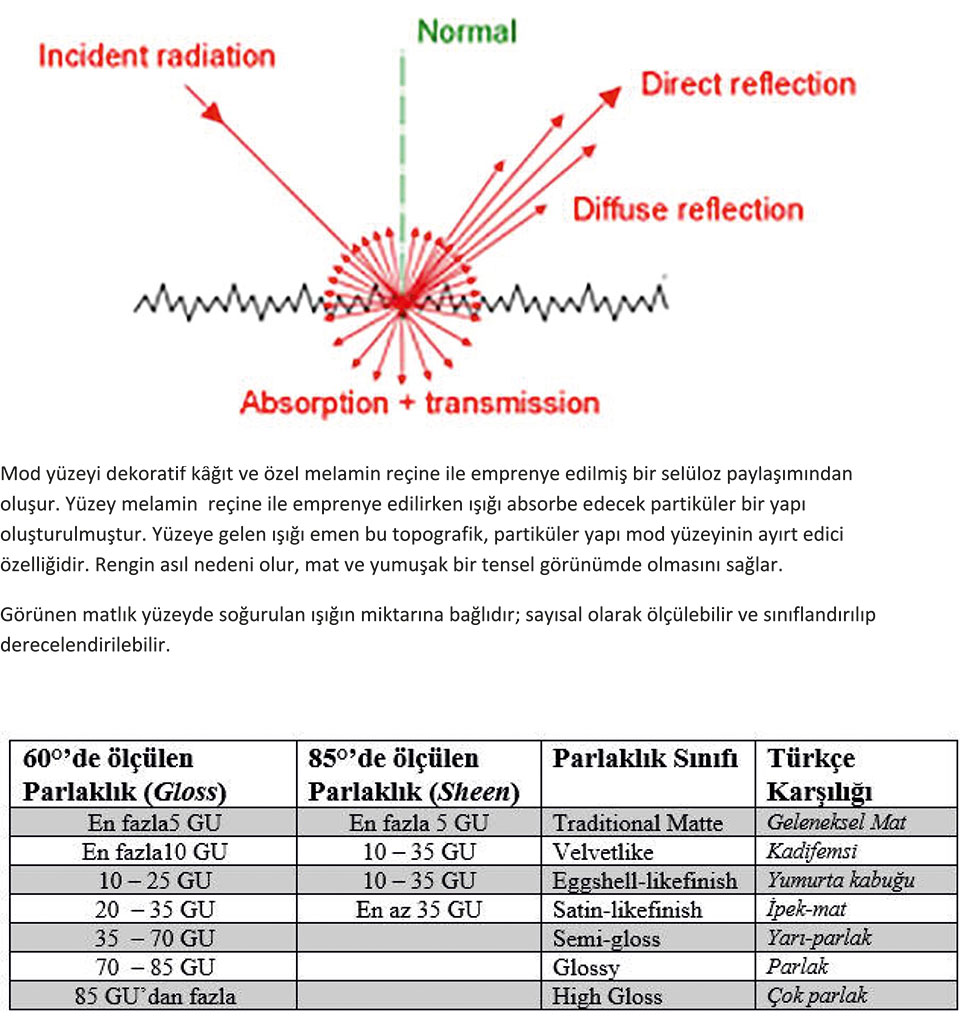 The MOD series, produced by Lamicolor's superior technology, is applied to plain colors, stone and wood designs.
MOD: New super mat surface adds new interpretations to colors and patterns.
The MOD series products, which are much more resistant to impacts and scratches and which leave no fingerprints, are being offered with new trend colors and designs of 2017 and the future.
- More matt, softer
- More impact and scratch resistance
- End to fingerprints, super mat new effects.